About Rocco Z Music & Staff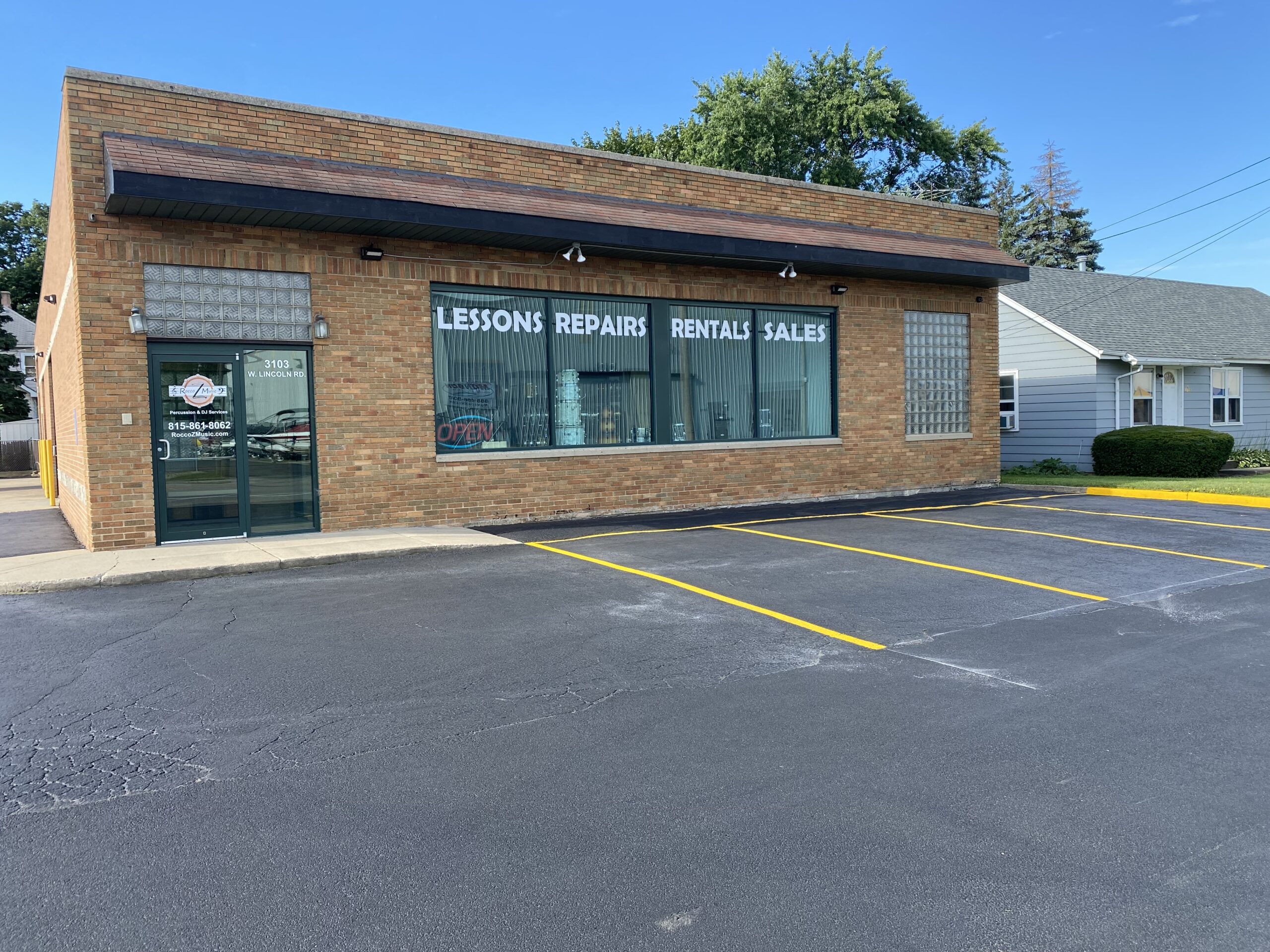 History Behind Rocco Z Music:
The owner, Rocco Zaccagnini first opened up Rocco Z Music in 2015 with the goal of providing full percussion services for people throughout Chicagoland and continuing his Mom's former DJ business. His inspiration for the company came from his experiences though middle school and high school band which lacked percussion teachers in the area as well as percussion resources. At the time, the only resources were in Chicago and weren't affordable. These constant set backs ignited Rocco's passion for change and gave Rocco the drive for bringing more percussion opportunities to McHenry County. Now after being 8 years open, Rocco Z Music has over 75 students, a staff of five, a percussion ensemble, a studio drumline, and hundreds of percussion rentals available. We are thankful for the years we've served thus far and we're excited to continue to grow our percussion and DJ services in the one and only, McHenry county!
About The Rocco Z Music Staff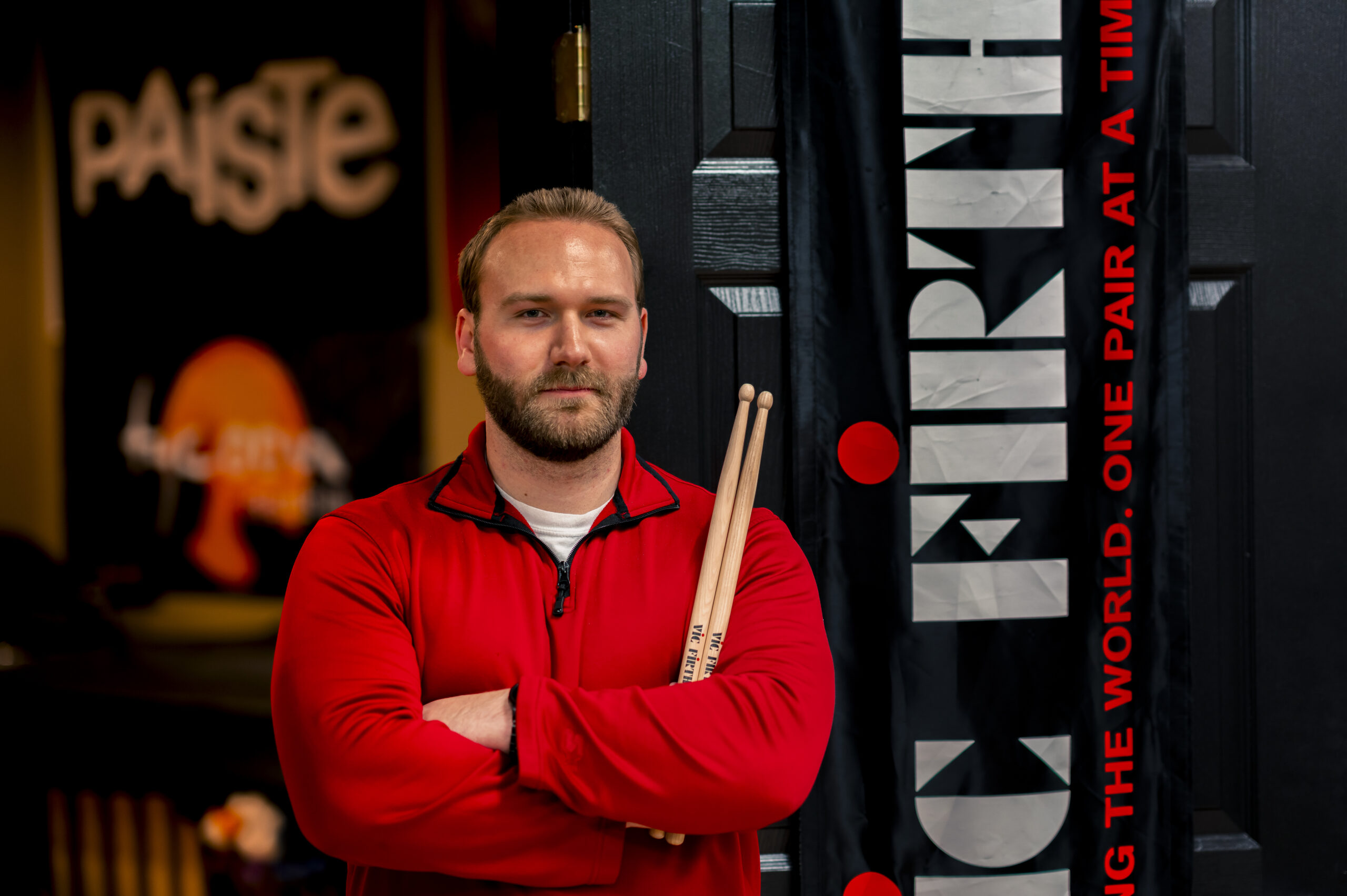 Owner/Founder – Rocco Zaccagnini
Rocco is the owner and in charge of all of the operations at Rocco Z Music, LLC. Rocco is a graduate of Northern Illinois University where he studied under Dr. Gregory Beyer, Professor Mike Mixtacki, Professor Robert Chappell, Professor Ben Wahlund, and Bret Kuhn. While at NIU, Rocco was a part of the many great groups such as the NIU Steel Band, Philharmonic, Wind Ensemble, Marching Band, and Percussion Ensembles. Over time, he grew a heavy interest towards percussion repair work with Dr. Beyer and marching percussion studies with Bret Kuhn.
Outside of Rocco Z Music, Rocco performs as a solo percussion artist, with a percussion duo called, "Vertical Discrepancy," and with various groups such as the Chicago Bears drumline and the Crystal Lake Strikers drumline. These experiences and connections over the years have aided Rocco to become a strong percussionist and performer. Rocco takes great passion in his work and strives to exude professional greatness with every group he is a part of.
Rocco has been teaching professionally throughout the Chicagoland area for the last decade. His experiences cover a variety of different environments, from elementary school introductory lessons to collegiate rehearsals. No matter the skill level, Rocco encourages students to expand their breadth of knowledge and develop their passion for music.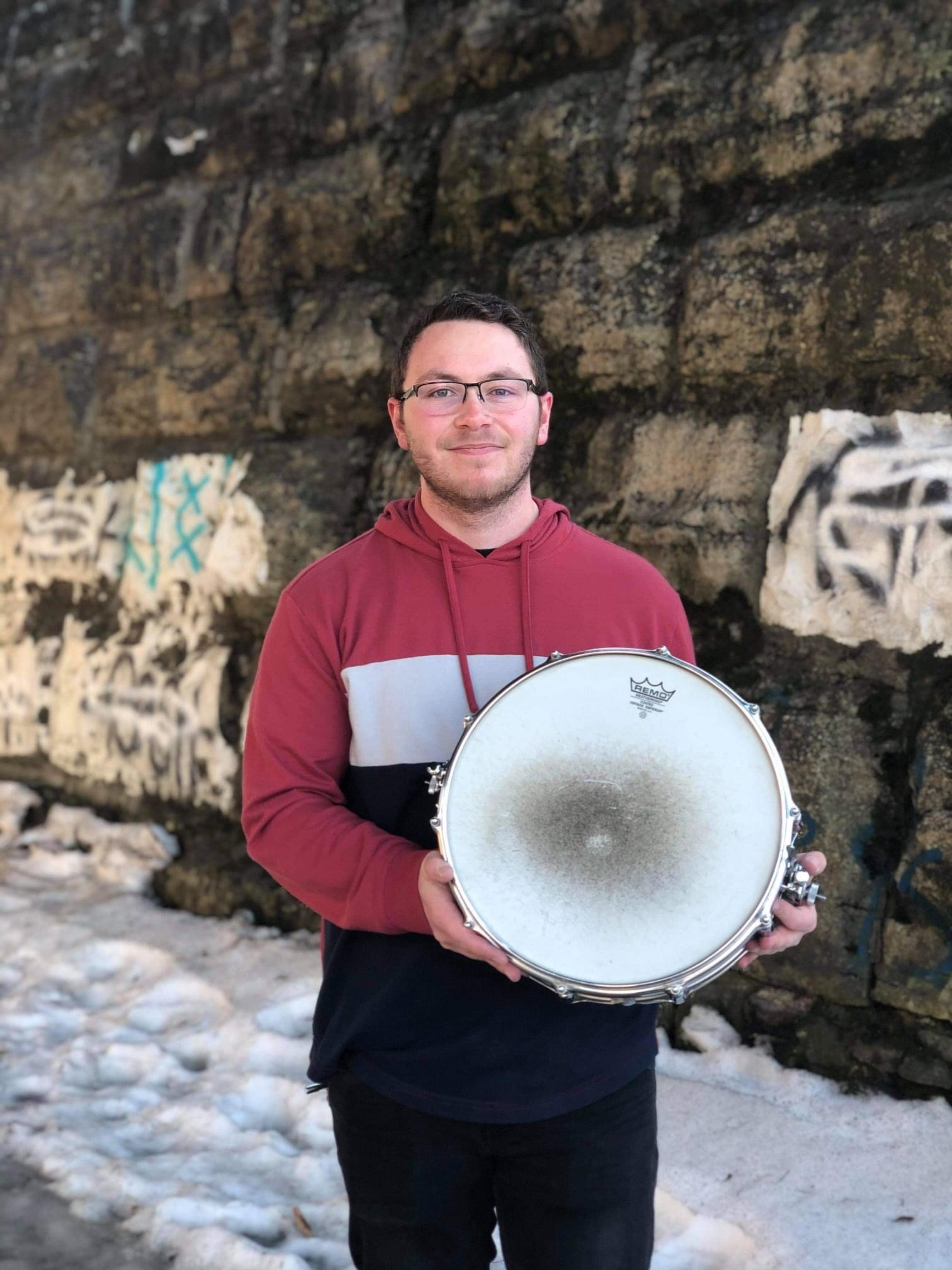 Shop Manager/Drum Set Teacher – Tony Broniec
Tony Broniec is the shop manager as well as the drum set teacher at Rocco Z Music. Tony is a graduate from Northern Illinois University with a Bachelor of Music degree, where he studied under Rodrigo Villanueva, a sought out jazz drummer. He enjoys performing improvised music in a variety of musical situations including: jazz, R'n'B, world music, and more. Aside from working on his own material and playing freelance gigs, he can be heard playing with two projects, Warped Wonder and Midwest Music Deposit, both formed while at Northern Illinois University. His aim is to spread his joy of music far and wide, through performance and education. During his free time, he enjoys being outdoors, seeing live music, and spending quality time with family and friends!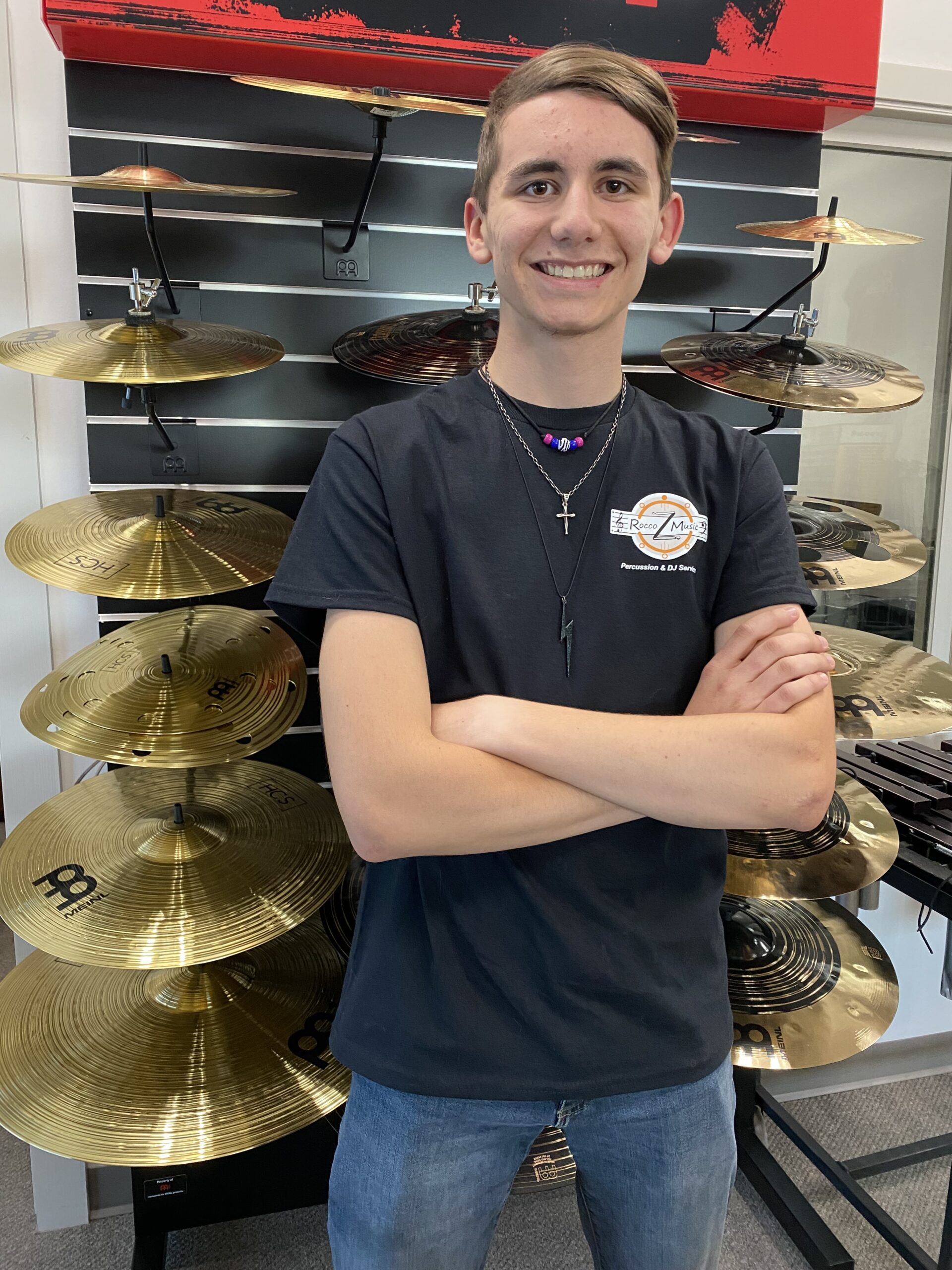 Inventory/Store Operator & Online Sales – Brayden Dulin
Brayden Dulin is the store operator and online salesman at Rocco Z Music. He is a high school student wanting to major in music education. Brayden has performed with many different groups from a variety of states, including Illinois, North Carolina, South Carolina, and Georgia. Brayden's love for music continues to grow as he tests and improves on his skills with many different marching and concert groups such as the Crystal Lake Thunder and the ILMEA Orchestra. He hopes to learn a thing or two while working at Rocco Z Music and pursue a music career in the future.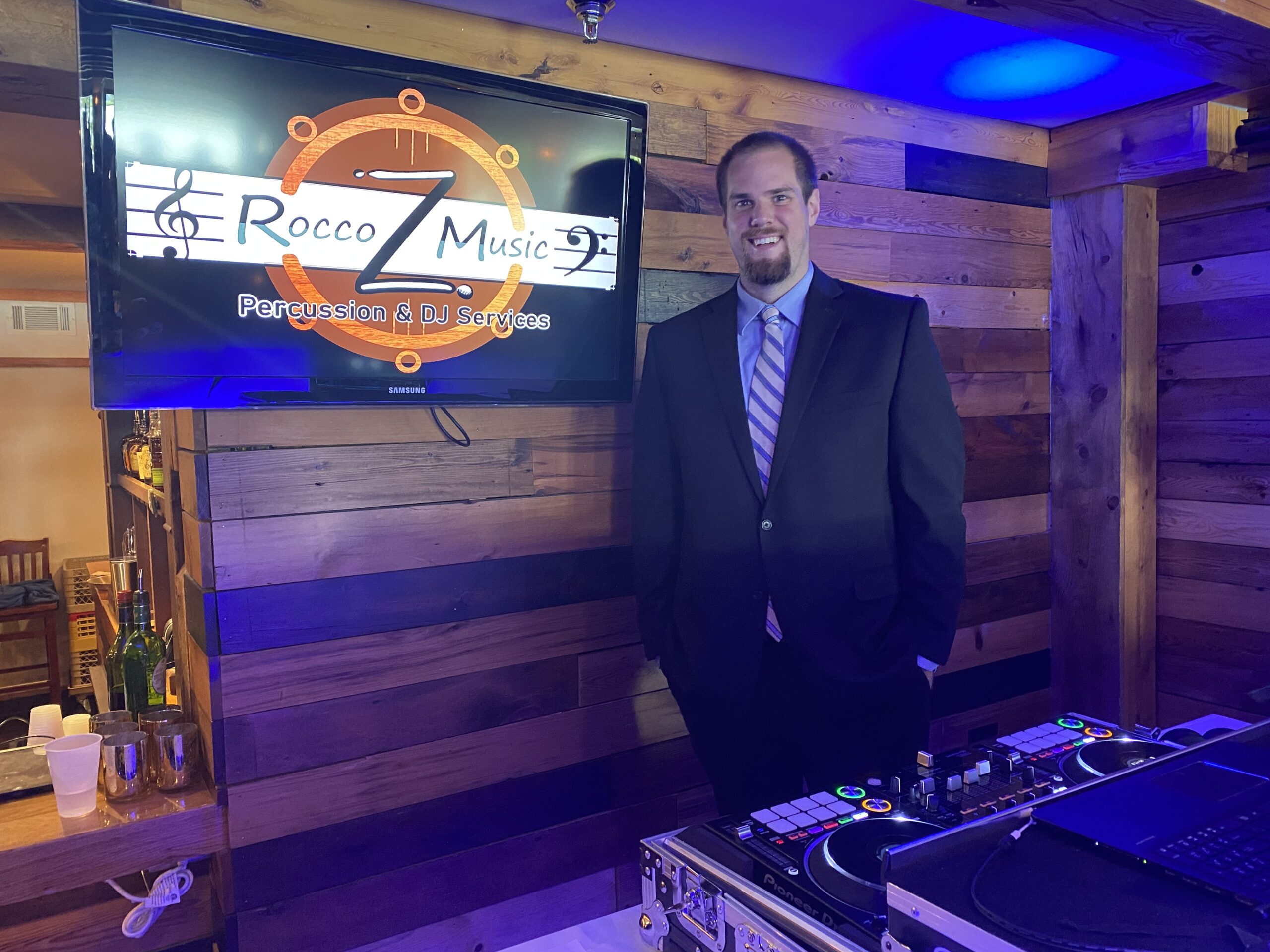 Percussion Ensemble & Group Lesson Instructor/Co DJ – Daniel Jack
Daniel Jack teaches percussion ensemble & group lessons and is one of our co DJ's at Rocco Z Music. Daniel graduated cum laude from Northern Illinois University with a Bachelor's Degree in Music Education. During the day, Daniel is a band director for the Winnebago school district where he teaches 5th grade through high school band. In his free time, he performs with the Chicago Bears Drumline and the Chicago Bulls Drumline providing entertainment for their home games as well as various other events. He has also performed with: The Milwaukee Bucks Drumline, Kanye West, Green Thunder Percussion, Rockford Concert Band, Kishwaukee Orchestra, Jack Taylor Johnson Percussion Trio, Vertical Discrepancy Percussion Duo, and various NIU ensembles. Along with performing, Daniel has worked with numerous high school marching band percussion sections. He has also taught Crystal Lake Thunder for their last three seasons as the Bassline instructor.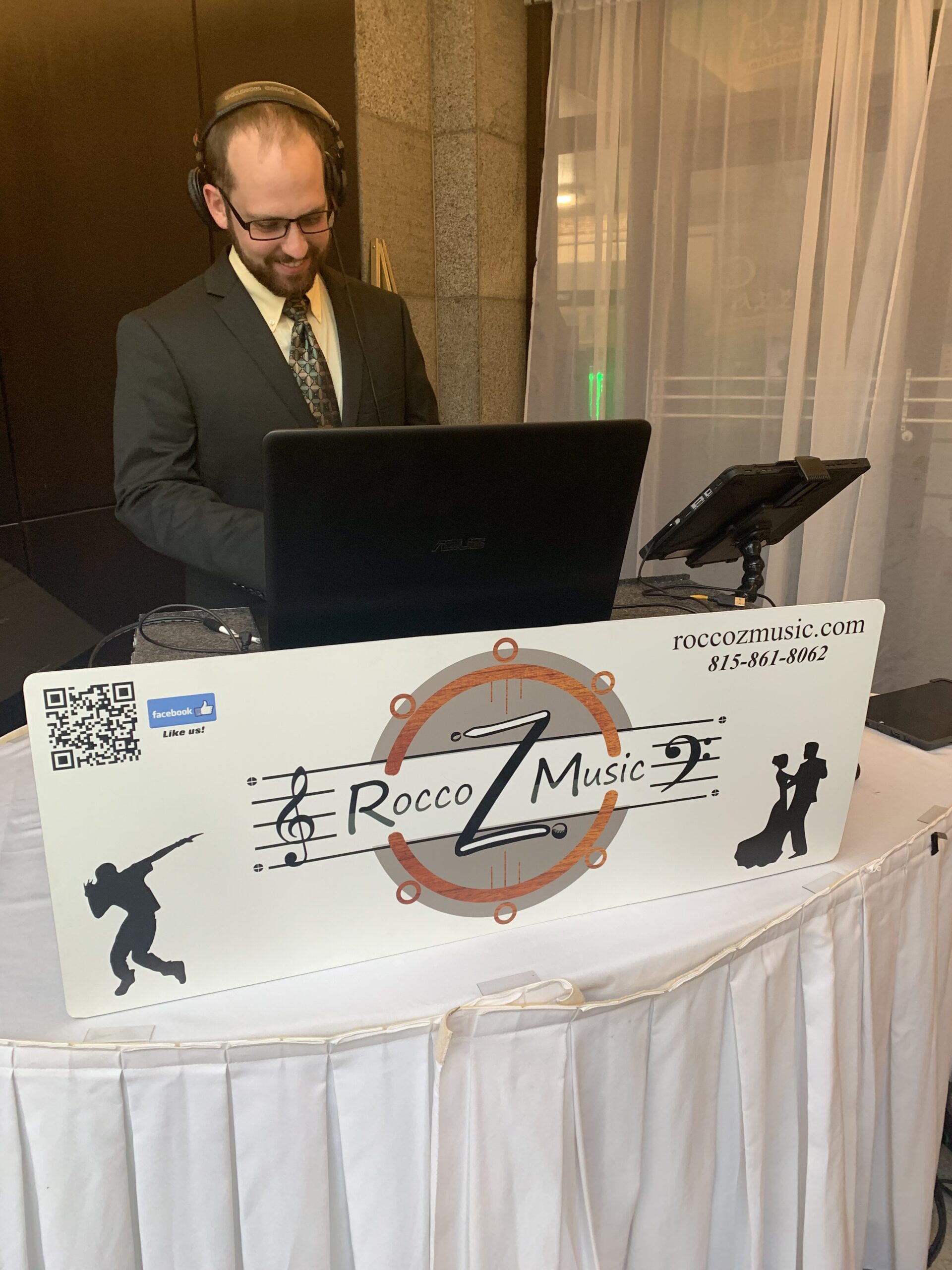 Co-DJ/Sound Sales & Repair – Bill Sherman
Bill Sherman is a RZM DJ and works in the sound sales/repair department at Rocco Z Music, LLC. Outside of RZM, Bill is a Chicago based audio engineer and sound designer. He is recently graduated with his master's from Northern Illinois University studying Audio Engineering and Sound Design. Bill has studied under Grammy award winning engineer Dan Nichols. In his work as a free lance audio engineer, he has worked with Cuarteto Tanguero, Kane Repertory Theatre, Stage Coach Players, and many more. Bill has had the pleasure of assisting Simon Rhodes from Abbey Road Studios.
Although Bill is primarily an audio engineer and sound designer, he can provide a variety of additional services. In Bill's career, he has worked as an IT specialist, rigger, electrician, light board programmer/operator, projections coordinator/programmer, and videographer and DJ.
Get in Touch
Rocco Z Music is located in McHenry, Illinois and does business throughout Chicagoland, Northern Illinois, & Southern Wisconsin. If you have any questions, please feel free to contact us. We strive to be as available as possible to answer any questions you may have. If you don't hear a response within 24 hours, please call Rocco at 815-861-8062.