Restoration & Customization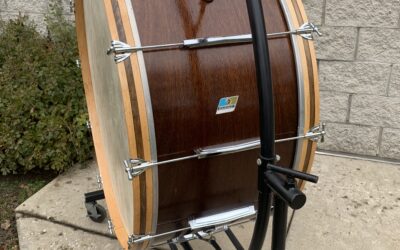 This project was for Johnsburg high school and took place in 2020. The project was to restore this 1970s Ludwig concert bass drum back to looking good as new. Here are the steps we took: first, took apart the drum completely and reshaped the drum. Before the drum...
Get in Touch
Rocco Z Music is located in Johnsburg, Illinois and does business throughout Chicagoland, Northern Illinois, & Southern Wisconsin. If you have any questions, please feel free to contact us. We strive to be as available as possible to answer any questions you may have. If you don't hear a response within 24 hours, please call us at 815-861-8062.