Restoration & Customization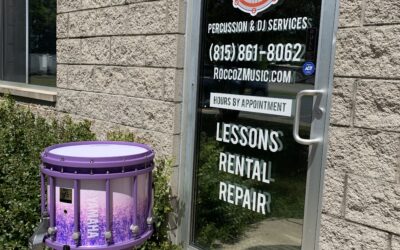 Here is one of our new custom snare projects at Rocco Z Music. This 14in Yamaha snare drum came to the shop in spring of 2020 with a standard white wrap and beat up hardware. Not only did this drum look terrible, but it screaming to be refinished! One the first things...
Get in Touch
Rocco Z Music is located in Johnsburg, Illinois and does business throughout Chicagoland, Northern Illinois, & Southern Wisconsin. If you have any questions, please feel free to contact us. We strive to be as available as possible to answer any questions you may have. If you don't hear a response within 24 hours, please call us at 815-861-8062.